Dear Customers Friends:
The FVO-730B hand-held end-face inspector, which is used to check the end-face of equipment and optical module, has been introduced for more than ten years. In order to better serve customers, ES has recently again optimized and upgraded its performance and maneuverability to enhance the application and operation experience of the product and updated it to the FVO-750B new version probe. See below-upgraded advantages introduction with FVO-750B. ES welcome any new and old customers inquiries for more details.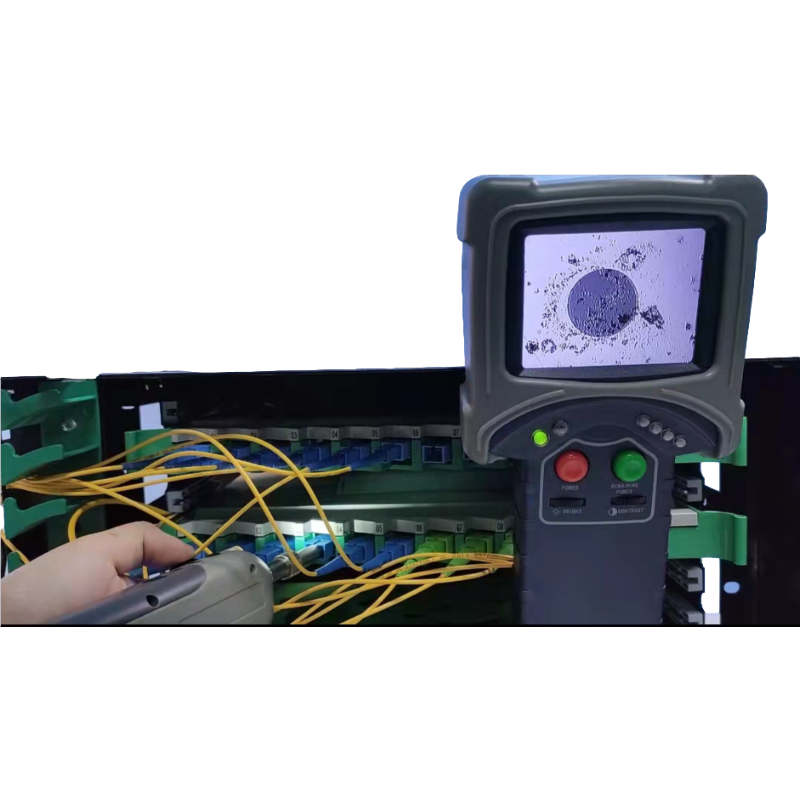 Image Size

The diameter of the enlarged fiber end face will be the same as industry-standard, better to observe the detail scratch and finest dirt.






Extended long front

The front probe has been extended long for easy alignment and inspection, especially easy for the long-distance box and high-density panel test.


Focus operation

Increase bigger focus wheel, more comfortable for the operation.


Light Engagement

Add the illuminating light in front of the probe, which can easily align the panel port even in the darkness.


Adjustment Control

Change the adjustment way for contrast control, help adjust the image in a better position.